Looking For Storage Service On Rent In Delhi? Your search ends at APL India Packers and Movers Delhi, Safe Storage Service in Delhi provides best storage service near your location. Our local Delhi storage facilities are committed to provide you with the right space rental at the best and most affordable prices. Our Delhi warehouse is a safe, clean and reliable company to store your valuable household and commercial items. We are known for our safe storage services in New Delhi.
Packers and Movers Services In Delhi
We provide Packers and Movers Services in Delhi for relocating goods or transporting goods from one place to another. APL India Packers and Movers Delhi are experts for packing, transportation and shifting of household items, vehicles and commercial items across India. Our packers and movers in Delhi are well equipped with necessary equipment and quality material to handle your valuable furniture goods shifting. Our packing service expertise includes: Domestic Moving Services, Office Moving Services, Vehicle Moving Services, Bike Shifting Services, and Car Shifting Services in Delhi.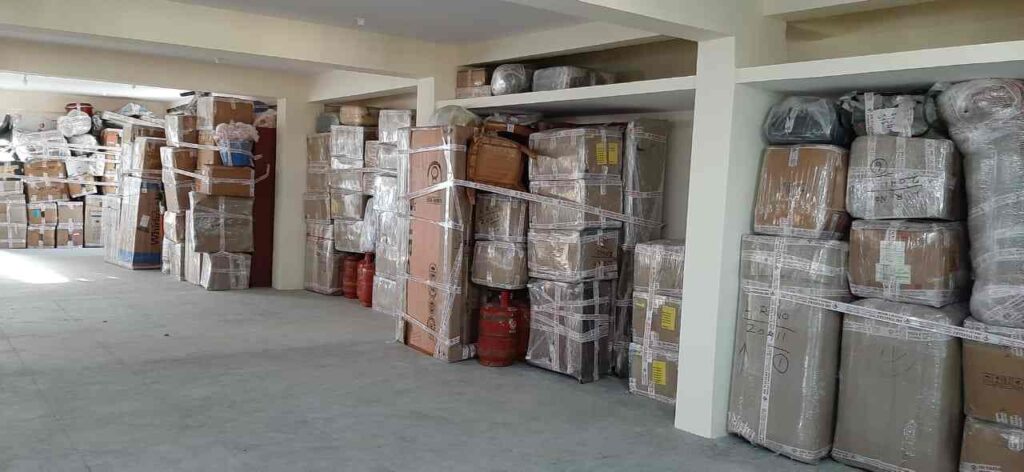 Luggage Storage Service in Delhi
Apart from being the capital of India, Delhi is also a tourist destination. When you move out of Delhi for your business work, carrying all the heavy household items along with you may bother you. To reduce your hassle, we provide the best secure luggage storage service in Delhi. We keep all your items securely under our luggage storage facilities and when you need them, we have them back within hours. For customers looking for secure storage in Delhi, using luggage storage services is the best option. Whether you are traveling alone or with your entire family, look for safe luggage storage service near me to keep your belongings safe and make your travel enjoyable.
Safe Storage Service in Delhi
Small or large business companies require additional storage space for their businesses. Our Safe Storage storage facility provides you with rental storage space to keep your business goods safe from insects, pests and other pests. Our office storage services provide space fitted with advanced security systems, so your office stored belongings are safely kept with us for an indefinite period of time. Safe Storage in Delhi is available at safe and affordable rates with our safe storage facility. Contact our team on +91 9883680002 to book warehouse space in Delhi.
Document Storage in Delhi
Maintaining and storing physical documents such as business documents, important files, tax records and hospital medical reports can be difficult for you. APL India Storage Service provides rental service for storing these documents. We have endeavored to make document storage in Delhi easy and affordable. Our storage facility in Delhi is a safe place to keep your important files.
Household Storage in Delhi
Keep your household items safe in our safe storage when you're renovating your home or traveling abroad for a few months. Our household storage service in Delhi provides at best and affordable prices. Our storage services in Delhi are clean, dry, safe and reliable place to store your household belongings.
Furniture Storage in Delhi
If you are looking for Self Storage Services in Delhi, connect with our Secure Storage customer support team now. We provide best furniture storage space in Delhi for all your storage needs like household, vehicle and personal belongings. Our storage facility provides safe, reliable furniture storage services in Delhi. To keep your stored valuable furniture items safe, our furniture storage in Delhi is equipped with advanced security systems.
Self Storage facility now available in Delhi NCR at Affordable Price
APL Safe Storage is Delhi based storage space facility with state-of-the-art security features, providing specialized storage service ranging from household items storage to vehicle storage management.
We are a one-stop destination for all storage requirements for our customers. If you are traveling abroad, building your own home, suffering from lack of space or looking for storage space on rent for your homes and car/bikes, with a wide range of storage facilities With APL India Packers and Movers Delhi is the right place for you. Our safe storage facilities include appropriate space to store personal storage, household goods storage, automobile storage, IT goods storage, file storage and document storage facility. You will find professional warehouse services on rent in Hyderabad, Bangalore, Mumbai, Pune, Chennai, Delhi, Kolkata, Nagpur at genuine cost.