Today a lot of people are doing Kolkata to Bangalore transportation every day due to various reasons like change of location for job, business purpose or making career etc. But in that case shifting items like cars, bikes, home appliances, and other household items is a headache. has been made. Today through this article we are trying to reduce your pressure while car transportation from Kolkata to Bangalore.
As we all know Kolkata is around 1900 km away from Bangalore, so car shifting from Kolkata is not an easy task as dent-free car transportation requires some extra care and elaborate arrangements compared to normal luggage shifting. And when the distance between two places is considerable like Kolkata to Delhi, Kolkata to Mumbai, Kolkata to Pune, etc. then the risk becomes higher. So if you are planning to shift to Bengaluru with luggage and vehicle and want a reliable company for car shifting from Kolkata to Bengaluru then it is necessary to connect with reliable packers and movers in Kolkata for a better option.
The best packers and movers provide complete shifting solutions while moving your car from Kolkata to Bangalore and reduce the pressure of car parcel to a great extent. They prepare all the legal documents required for relocation and transportation very well. In the case of vehicle transportation from Kolkata to Bangalore, both aspects by road and Indian Railways are applicable. However, you need to pay utmost attention to the advantages and disadvantages of both mediums while shifting. When you search for a relocation company for car moving service the first name that comes to your mind is APL India Packers and Movers in Kolkata. We are able to provide the best domestic and international shifting services for vehicles. Thus the owner of car shipping services can get consultation from the expert team of APL India packers and movers.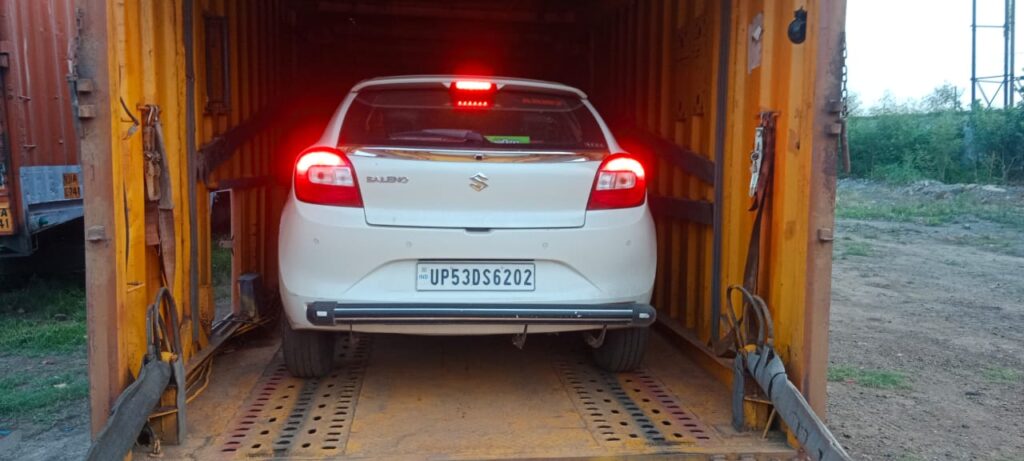 Car Transportation from Kolkata to Bangalore Cost
Car transportation cost depends on many main factors like pickup and drop city, day of transportation, vehicle loading-unloading cost, car delivery time, taxes, tool tax, demand for open and enclosed transportation and many other factors so we can give you the actual price. Cost figures cannot be shown in this article.
So we only show you the approximate figure of cost of car transportation from Kolkata to Bengaluru.
Open Car Carrier Cost – ₹7,000 to ₹13,000
Attached car transportation cost – ₹10,000 to ₹19,000
Car loading and unloading cost – ₹1,000 to ₹2,000
Delivery cost – Rs ₹1,000 to ₹1,500
Other car transportation cost – ₹1000
Major Factors of Car Transportation Price
The major question every four-wheeler owner has today is "What is the car transportation cost while moving the car from one city to another?" So here we are sharing with you the main factors that can increase or decrease the car transport cost.
Car Delivery Time
Car transportation rates definitely depend on the demand of the vehicle and the delivery time but the city where you are going to shift is the major factor for car courier as your car needs to be transported from Kolkata to major cities like Delhi, Mumbai, Bangalore, Pune etc. Transportation in India belongs to the popular highway and incurs minimum cost. But like rural transport, the moving cost becomes higher as it is completely away from the main road.
Distance between car pickup and delivery
Distance is the main factor in car transport price and it is directly proportional to the distance between two places and we think there is no need to elaborate more on this fact.
Car Shipping Time
Weather has the biggest impact on vehicle transportation costs, moving a car in winter and rainy season will be much more expensive than in summer season because driving in such weather is very dangerous. So this impacts car shipping costs the most.
Car Delivery Flexibility
Always fast car is more expensive than parcel and other goods shipping services because the packers and movers company needs to choose the shortest route map and vehicle transportation planning method which ultimately increases your shifting cost.
Open and Closed Car Transportation
Moving cars via closed trailer is less expensive than open car carrier services.
Enclosed car carrier services are considered safe from inclement weather and road debris.
Open car shipping service is less expensive – most car owners choose it more.
Vehicle Size and Model
Vehicle size and weight both increase the cost of your car transportation services.
If personal belongings are loaded in the car, you may have to pay a little more.