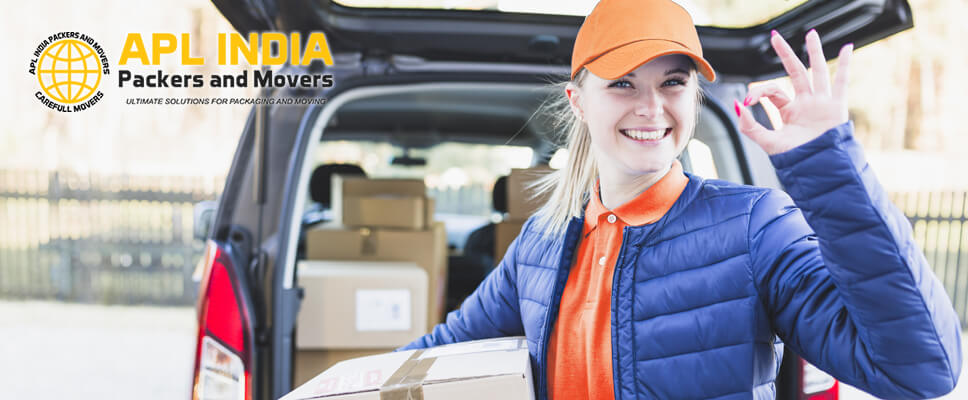 Best Shifting Services by Movers and Packers in Kolkata
Do you want to move your house from Kolkata to some other area? Want to hire reliable movers and packers to complete the process that can help you move goods. APL India Packers and Movers are certified and reliable packers and movers in Kolkata, West Bengal. We provide simple, efficient services and save you time, effort and money. We are the only movers and packers in Kolkata that provide professional and experienced home shifting services. We have 20 years of experience in home shifting services. Has done 22000 shifting services during this tenure of many years
We have to top ourselves in the packing and moving industry sector where there is an increasing demand from customers with their home furnishings from one city to another. Our experienced and professional members will provide you with a comprehensive rehabilitation plan that includes information about the quality and honest pricing of our shifting services. Our members will provide you with information on the profit and loss of shifting service providers; will give suggestions about the safety of your budget, time and baggage. Given the dignity of time and customer sentiments, we have reduced the budget of our services. In today's time, customers also give more importance to budget, not the priority of services.
One of our marketing experts will conduct a full survey of your goods and ensure that the amount of money will have to be spent for moving the goods. We will pack the delicate and heavy items of your house with better packing materials, load the goods in a proper manner, and deliver the goods on time.
The amazing shifting services we offer in Kolkata
House shifting services in Kolkata
Car Shifting Services in Kolkata
Bike Shifting Services in Kolkata
Local house shifting services in Kolkata
Domestic House Shifting Services in Kolkata
Packing and Moving Services in Kolkata
Loading and Unloading Services in Kolkata
Transport services in Kolkata
Unpacking Services in Kolkata
Insurance services in Kolkata
Office Shifting Services in Kolkata
Corporate Shifting Services in Kolkata
Some FAQs related to Packers and Movers:
Which is the best movers & packers company at Packers and Movers in Kolkata?
There are many movers and packers companies in Kolkata claiming them to be the best packers and movers of Kolkata. The decision to be a company is made by the customers only, the company to whom the suggestions by the customers are good and courteous towards them and you can access those in consultation with your friends and relatives, or you can learn more about them. You can search on Google. There is no telling that Kolkata has a lot of packers and movers that provide professional, genuine and experienced shifting to the customers, one such movers company is APL India Packers and Movers which is experienced and best movers and packers Company. Is considered one of
What do the services offered by shifting companies include?
The services offered by any shifting company may differ from other service providers. However, some basic shifting services that they should provide are a residential relocation service, office relocation service, car relocation service, bike moving service, packing and moving service, and transport service, local home shifting services, domestic home shifting services, loading and unloading services and insurance services. While there are other companies like APL India Packers and Movers that provide you with international home shifting services?
Packers and Movers Charges Kolkata to Bangalore, Mumbai, Hyderabad, Chennai
| | | | | |
| --- | --- | --- | --- | --- |
| Location | House Shifting | Car Shifting | Bike Shifting | |
| Kolkata To Chennai | 19500 To 68500 Rs | 14500 To 26500 Rs | 5000 To 9000 Rs | |
| Kolkata To Mumbai | 20500 To 75000 Rs | 14000 To 23500 Rs | 5500 To 9500 Rs | |
| Kolkata To Hyderabad | 17500 To 62500 Rs | 13500 To 24500 Rs | 4500 To 8500 Rs | |
| Kolkata To Bangalore | 19500 To 68500 Rs | 14500 To 26500 Rs | 5000 To 9000 Rs | |
Packers and Movers Charges Kolkata to Delhi, Noida, Pune, Raipur, Ahmedabad
| | | | |
| --- | --- | --- | --- |
| Location | House Shifting | Car Shifting | Bike Shifting |
| Kolkata To Delhi | 18500 To 53500 Rs | 8500 To 14500 Rs | 4000 To 8000 Rs |
| Kolkata To Pune | 20500 To 78500 Rs | 14000 To 23500 Rs | 5000 To 9000 Rs |
| Kolkata To Raipur | 20000 To 58500 Rs | 13500 To 22000 Rs | 5000 To 9000 Rs |
| Kolkata To Noida | 19500 To 55000 Rs | 9000 To 15000 Rs | 4500 To 8500 Rs |
| Kolkata To Ahmedabad | 22500 To 88500 Rs | 16000 To 26000 Rs | 6500 To 10500 Rs |