Navratri Puja
October 11, 2018
0 Comments
---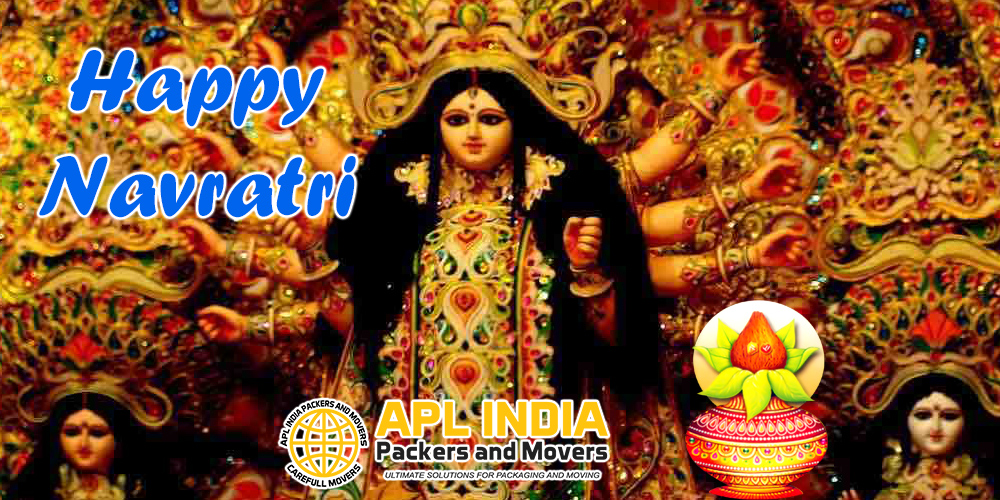 Best wishes of Navratri Puja to all of you on behalf of APL India Packer and Movers In these 9 days we worship Durga Maa and 8 devis, and find great happiness. Navratri is worshiped by Goddess Durga. This is the main festival of West Bengal State.
These are made at the place of West Bengal State, where the idol of Mata or Pandal is made of very beautiful mother Durga. In these days, the city of West Bengal, Kolkata City is decorated very beautifully. To see the idols of Mata Durga, there is a huge crowd of people in all Kolkata City. Here it is believed that all these mothers of Durga reside in their mother Durga.
The artists of this place make a very sweet mucca and reflect their art. These artists decorate all the idols by creating the new idols of Durga Mother in the new year. I want to believe that all of these artists make such a beautiful appearance, that as if all these idiots are going to be able to speak. In these pandals, Durga seems to be seeing the mother's tone as if she herself is on the feet of the West Bengal state. Seeing the grand forms of mother, there is a wonderful peace in mind. Mann does it so that they do not have to pass these sorrows. But the time does not stop anyone from stopping, and after all, the day comes which we have to immerse these beautiful forms of Goddess Durga.
It is believed that on the tenth day when we decorate Mother Durga to immerse, tears also occur in the eyes of Durga at that time. Mother Durga is also crying when you are away from the children. The APL India Packers and Movers Company respects all the artists of West Bengal, and they pray for these artists that Mother Durga will provide all the amenities. Best wishes to Durga Puja for everyone on behalf of APL India Packers and Movers and your day is auspicious.
Tags:
Durga Mata
,
Movers
,
Navratri Puja
,
Packers